Treads Stair Nosings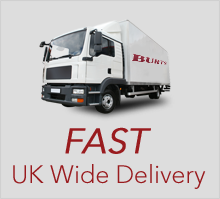 Treads are our leading supplier of step edges. Established in 1993 to supply stair nosings and stair edgings to the commercial building sector they are part of the Marling group of companies who have been manufacturing and supplying contract flooring for more than 25 years. The company's experience has been vital in developing safety stair edges with the quality and reliability that specifiers demand at the most competitively priced ranges available in th UK.
All of Tread's ranges come with the carrier and the insert as as 2 seperate pieces and the aluminium carrier is fixed to the stair and then the anti slip insert with then positioned into the self adhesive strip that is factory pre-installed on the carrier.
Narrow your search