Bull / Rounded Nosings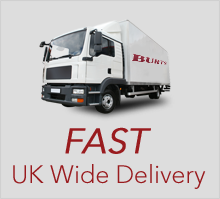 A Bull Nose shaped stair nosing is usually fitted to a rounded wooden step. It is designed to curved around the front edge of the stair giving a smooth shaped profile and a protective finish.
There are various radius profiles and depths available and it is important that the nosing fits tight and snug to the stair.
Narrow your search

Treads Stair Nosings LRR1 Single Channel Bull Nose Ramped Back
£14.41 (ex.VAT)

Treads Stair Nosings LRr160 Single Channel Bull Nose Shape
£19.17 (ex.VAT)