Anti Slip Bolt Down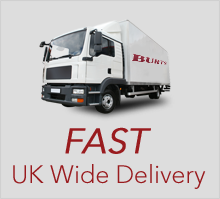 Made from weather resistant aluminium with an anti slip coating to the majority of the surface area these plates are ideal for use in slippy areas that can be subject to continuous wet conditions, they are a great answer to slippy timber decking.
Can be used outside in external conditions all year around, the plates are manufactured with countersunk eyelets for easy application, corners are rounded for a more aesthetic appearance and can easily be fitted using screws.
The plates have a variety of uses including steps on the sides of boats, bolted to wood decking, stair treads, etc.
The nosings can be used on timber decking stairs in gardens, public places, generl step edges or fire and emergency staircases where no flooring is used.
Narrow your search